Welcome To The World Renowned
"Wyckoff Stock Market Institute"
Our Institute was founded in 1931 by technical trader Richard D. Wyckoff, Wyckoff Stock Market Institute has been the leader in teaching Technical Trading for the past 92 years. Thousands of traders have chosen to learn at Wyckoff SMI for its proven trading techniques and invaluable proprietary market indicators, rest assured choosing us to help you become a better investor or trader is the right choice!
Watch this quick video to learn about Richard D. Wyckoff!
"Presenting the secret trading strategy from the 1930's that hedge fund managers don't want YOU to know about!"
Stocks & Commodities listed Richard Wyckoff as one of "The Titans Of Technical Analysis". He shares this distinction with the likes of Charles Henry Dow, R.N. (Ralph Nelson) Elliott & Arthur A. Merrill
Learn How To
Trade
Invest
Limit Risk
!!
Richard Wyckoff was one of the most influential and successful traders in stock market history. His technical trading strategies & techniques have withstood the tests of over 90+ years of changing markets. They are as valid today as they were in 1930 when he developed the Stock Market Science and Technique Course, now known as the Wyckoff Unleashed Online Course.
The Wyckoff strategies and techniques teach technical traders to read the markets, and discover what and when the professionals are buying and selling. By analyzing the price movements and related volumes, Wyckoff traders can discover when large interests are accumulating or distributing a particular stock. This allows them to take a position just before the stock is ready to move.
The Wyckoff Stock Market Institute website is filled with information to help the technical trader become more successful. Discover the Wyckoff Wave, a stock market index consisting of market leaders, and is extremely sensitive in forecasting market direction and changes.
The Wyckoff Wave is constructed from the following stocks: T, BAC, BA, BMY, CAT, XOM, DD, GE, F, IBM, UNP and WMT. We also constructed a Wyckoff Wave Tape Reading Index comprised of AAPL, AMZN, MSFT, BAC, BA, GE, and XOM. These stocks are analyzed in five minute intervals and up and down waves are developed. These waves which also include the price action and volume during those brief up and down market swings, provide the data for the important Wyckoff SMI indicators that make up the OP Index, Force, and Tachometer. These are the tools you must utilize to successfully trade in the stock market.
Receive Our Free "Week In Review" Newsletter
The secret to Wyckoff they don't want you to know about….
Learn The Wyckoff Trading Method online with
Wyckoff SMI
Introduction To Wyckoff Course
Learn The Basics Of The Wyckoff Trading Method With This Online Course For Only $129
Our "Introduction To Wyckoff" online course will introduce you to the five steps of the Wyckoff Trading Method and the Wyckoff SMI indicators created by Wyckoff Stock Market Institute in the early 1940s. These 12 lessons accompanied with color charts and quizzes provide a sound foundation for any Wyckoff novice, or provide a well-rounded refresher for former Wyckoff Investors.
Introduction To Wyckoff Course Includes
As You Are Nearing Completion Of The Online Course You'll Receive The

30 Days Free Access To Our Online Charting Software, As Well As ProTrader's Stock Discord/Groups
Wyckoff Unleashed Online Course
Enroll In The World Renowned Wyckoff Unleashed Course (Formerly known as the Richard D. Wyckoff Course in Stock Market Science and Technique) By Wyckoff Stock Market Institute For Only $999
Learn the best way to Trade The Wyckoff Method while learning to utilize the world renowned Wyckoff SMI Indicators – Optimism-Pessimism Index, Force Index & Technometer. These indicators only available at Wyckoff SMI, are the secret to mastering the Wyckoff Trading Method in today's markets.
Wyckoff Unleashed Course Includes
As You Are Nearing Completion Of The Online Course You'll Receive The
90 Days Free Access To Our Online Charting Software, As Well As ProTrader's Stock Discord/Groups
                                       *NO REFUNDS*
Wyckoff Unleashed Beginners Course
A Condensed Version Of Our Wyckoff Unleashed Course, This Unleashed Beginners Course Is Available For Only $349
Offering a course at a lower price point, and then you can continue your studies if you enjoy your experience with this $349 course, as you will receive a 35% off discount code for the $999 Unleashed Course.  These 21 lessons will give you a thorough understanding of The Wyckoff Method.
Wyckoff Unleashed Beginners Course Includes
As You Are Nearing Completion Of The Online Course You'll Receive The

60 Days Free Access To Our Online Charting Software, As Well As ProTrader's Stock Discord/Groups
A Wyckoff Primary Buying Opportunity - "BackUp (Last Point Support)"
A Wyckoff Primary Buying Opportunity - "Spring"
A Wyckoff Primary Selling Opportunity - "Upthrusts"
A Wyckoff Primary Selling Opportunity - "Rally Back (Last Point Supply)"
Wyckoff Stock Market Institute Alumni Testimonials
Click The Play Button To Listen To 1950's Wyckoff SMI President Robert Evans Give His Opinion On Why You Should Enroll At Wyckoff SMI Today!
In 1956 I became a Wyckoff Student at SMI under Bob Evans. I continued thru the years as other endeavors permitted. Now, at age 87, and in retirement I continue to study and learn. By learning the Wyckoff Method of Trading, many have learned to trade intelligently and successfully. Keep Up The Good Work!
I took the course in 1987. Craig Schroeder was my instructor. Although a new student at the time, I'm pleased to say I was out of the market two weeks before the crash of 1987. It never would've happened without the course.
Original course in 1963. Second course finished in 1972 with David Mathys as my instructor. Finished the tape reading course and participated in the Practice Trading Exercises. I am proud to have personally known Bob Evans, Bud Andrews, David Mathys and Craig Schroeder.
I'm glad to be a Wyckoff student. By using the methods Bob Evans taught me with all his tapes and then incorporating a few of my own, I've been able to avoid all major downdrafts and have been long the market at the very bottom in March of '09. I took the original Wyckoff SMI Course way back in the mid-1960's
My several decades-long 'trip' with Richard D. Wykoff's Course of Instruction in Stock Market Science began with an ad in the Wall Street Journal in mid-1962 when I was serving as a Navy JAG officer at Naval Air Station Memphis. After a phone call with Bob Evans I boarded the train to Chicago. My visit to Parkridge to meet Robert Evans was memorable and my lasting 'adventure' with Wyckoff SMI began. It is rewarding to see the continuing strong support for Mr. Wyckoff's trading techniques, particularly as electronic capabilities have expanded the SMI teaching methods. The Wyckoff SMI future looks bright!
Gentlemen and Ladies: I was a student -- and graduated -- from Wyckoff SMI -- early 1970's - I am presently a fee-only financial planner (CFP) and tax accountant (MBA/MST/EA) -- value the training I received 4 decades ago from the SMI.
By the grace of God alone, my name has been officially listed on the Wyckoff Institute's Alumni list. It is an honor to have my name with legends in this school. Bob Evans, David Weis, Hank Pruden, Todd Butterfield, and Roman Bogomazov.
I wish I had joined you for a long time. Since the end of the course until now, I have entered and earned 25% of the total account, and this has not happened for years for me. 9.30.23
Access Our Pulse Of The Market Charting Software
Join our Pulse Of The Market Charting Membership today and get exclusive access to the #1 tool world-class investors are trying to keep a secret! Our world-class Pulse Of The Market charting software includes our proprietary indicators the Optimism-Pessimism Index, Force Index & Technometer that can be found nowhere else in the world. These indicators will allow you to gain the edge you need to accurately determine market direction like no other tool in the world does. Our Pulse Of The Market charting software also allows you to monitor the markets with 5-minute updates of our indicators throughout the day.
Access To The MBoxWave Wyckoff Trading System
Exploit Supply & Demand Imbalances Using Order Flow And Algorithimic DELTA Analysis.
Everything you NEED to exploit Supply & Demand Imbalances.
Algorithimic BUY/SELL Signals expose optimal entry points.
Follow the SMART MONEY with Delta Order Flow analysis.
Get Top Trade Picks Based On The Wyckoff Method
If you join our Wyckoff SMI "ProTrader" Membership you will receive access to our stock Discord/groups where we discuss trade setups, charts, and actual trades taken. These model portfolios are constructed by Todd Butterfield, Chief Strategist and President of Wyckoff SMI and you will have direct access in Discord/groups.
If You Trade Cryptocurrencies - Join Our Patron/Discord
A big part of learning any new skill such as trading Cryptocurrencies is having the ability to stay up to date with what's going on in the markets and the news surrounding the Coins you are trading! That is why the team at WyckoffSmi began their Patreon/Discord and also broadcast on youtube when markets warrant it. You can catch those broadcasts at youtube.com/wyckoffstockmarketinstitute
Richard D. Wyckoff Tape Reading and Active Trading Course
The Tape Reading and Active Trading Online Program is made up of 13 study lessons and 10 recorded lectures. This course is to effectivily learn how to trade those intra-day moves.
Trading Techniques Online Course
Wyckoff SMI's "Trading Techniques" Online course is for the Wyckoff Student who wants to take a trip into the past and revisit Wyckoff Stock Market Institute's famous Trading Techniques lessons. Over the course of 5 decades Wyckoff SMI allowed students to subscribe to these short educational lessons where SMI instructors would go over and recap various Wyckoff Trading Method strategies and techniques. Enrollment in our "Trading Techniques" online course allows you to revisit the most popular Trading Technique lessons ever! Each lesson includes a audio lecture accompanied with charts and quizzes.  This specific course has 14 lessons as well as 8 hours of video!!
In 1982, Mr. Butterfield graduated from the Wyckoff Stock Market Institute and was anxious to put his knowledge to the test. Mr. Butterfield decided to enter the U.S. Investment Championship's real money competitions to prove that he was able to compete. The first one he entered he placed 12th in the nation, and every competition he entered over the years has been listed below. Mr. Butterfield began his professional career in 1984, as a Professional Stock, Option, and Commodity Trader with Rialcor Shatkin, Chicago, Illinois. In 1990, he registered as a Commodity Trading Advisor with a very successful 4 year track record. In 1991, he became a Financial Consultant for Smith Barney, Quincy, Illinois. At the beginning of 1997, Mr. Butterfield founded Butterfield Capital Advisors/Butterfield Futures. As a Registered Investment Advisor, he could offer fee-based investment advice to his clients, and as an IB he could offer futures brokerage services. In 2011, he formed The BlackBay Group, which encompasses BlackBay Capital Advisors (RIA). In 2016, took over the Wyckoff Stock Market Institute, and relaunched WyckoffSMI.com. In 2017, started actively trading/managing assets in the cryptocurrency space, as well as launching LearnCrypto.io. In March 2022, launched WyckoffSMIChina.com to better support our China family.
Click on each yearly tab to see details... These are the results from EVERY competition that Mr. Butterfield entered.
Our office and staff members are available around the clock to help you with any questions you may have. We offer 24-hour support by email and phone support during normal business hours. To send us a message please contact us here. A member of our team will reply right away.
Start learning & earning today!
Wyckoff SMI/Learn Crypto on Youtube!

Subscribe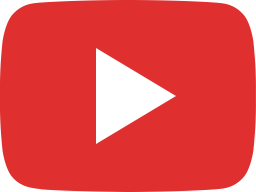 Bitcoin Short Term Top 12.6.23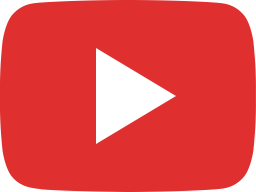 Where The #MONG Fam At 🚀?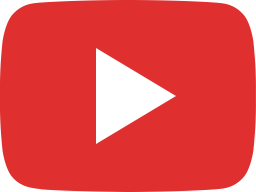 WyckoffSMI "Week In Review" 12.3.23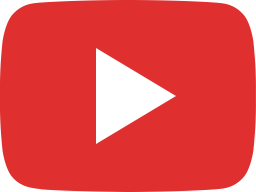 Massive GambleFi Microcap Launch Tomorrow November 30th 🥳 100x from DedPrz $USA ⁉️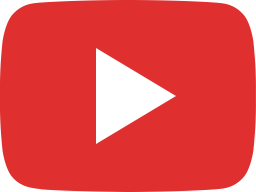 Cosmos Proposal #848 Has Been Approved‼️ This essentially is a Halving Event For $ATOM 🥳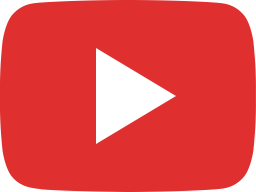 A new GambleFi project is about to explode onto the Crypto scene 🎰Launching November 30th‼️

Read through our collection of vintage "The Magazine of WallStreet" articles! Founded by Richard D. Wyckoff in the early 1900's the articles contained within the issues of The Magazine of Wall Street have provided millions of traders/investors with priceless insight into how the financial markets truly operate. We are proud to host a large collection of these articles right here on Wyckoff SMI for your enjoyment. Click to read now